CNY Triathlon Club Newsletter
CNY Triathlon Club, Inc. | P.O. Box 434 | Dewitt, NY 13214
In This Issue
Renew Your Membership Today
Winter Training Facility
Computrainer Classes
CNY Tri on the Podium

Board Meeting

Our new meeting schedule is as follows:

Odd Months (Jan, Mar, etc) we meet on Thursdays at 5:30 PM

Location: TBD

Even Months (Feb, Apr, etc) we meet on Tuesdays at 5:30 PM

Location: TBD

If you are interested in attending, please contact a board member directly or email the board at executiveboard <at>

cnytriathlon.org

We would love to have you participate!

Club Discounts
Advanced Cyclery

( Click here for coupon)

 

 

Multisport Physical Therapy(Click here for coupon)

T2 Multisport

(Click here for coupon)

Véloved Bicycle Repair Company

(Click here for coupon)

Letter from the President 
December 21st marks the day of the Winter Solstice.  The Winter solstice occurs when the sun reaches its most southerly declination of -23.5 degrees.  Or you could easily say that the winter solstice happens when the North Pole is tilted 23.5 degrees away from the sun.  I am sure not everyone runs to their calendar to mark this day since it is the day with the fewest hours of daylight.  However, if you want to look on the bright side (no pun intended), on December 22nd the days begin to get longer!   Now there is something to celebrate.

So let's celebrate the Winter Solstice.  On December 21st take the opportunity to reflect on the past year and also to look down the road to what lies ahead.  What wishes have you made, what goals have you set?  Will the Elf on the Shelf tell Santa you were good or bad?  And what have you put on your list for Santa?

Did you perhaps put a new bike on your list?  Or maybe you set a goal of completing a new triathlon?  Have you thought about asking for a race entry as a gift?  Have you thought about the Cazenovia Triathlon?

The Cazenovia Triathlon, will be held on Sunday, August 10th.  It is held at Lakeside Park on East Lake Road in beautiful Cazenovia New York.  It is a gorgeous course with wonderful views.  In order to get ready for this year's Cazenovia Triathlon, the CNY Triathlon Club will be hosting group rides on the course and open water swims in Caz Lake.  Don't let fear hold you back, set a new goal, sign up for the Cazenovia Triathlon and Celebrate the Winter Solstice!

On behalf of the CNY Triathlon Board of Directors I would like to wish you and your family a happy, healthy and peaceful holiday season!!

Maura Donovan

President

December Board Meeting

The December meeting will not be open to everyone.  If you are interested in attending a meeting, stay tuned for the January meeting.

Renew Your Membership Today!

Danger! Danger! Your membership will expire at the end of this month!  Yearly memberships expire on December 31st!  If you haven't already, sign-up for 2014 and take advantage of all the great opportunities the club has to offer in the winter! Such as the Winter Training Facility (WTF).  We have TONS of things happening this year and we don't want you to miss out! So renew today!

To renew your membership go to http://cnytriathlon.org/membership/
Winter Training Facility
Monday 6:00 p.m.
Cycle with Sam Sampere.  Get there early because Sam's class fills up quickly! Sam will provide you with a great workout, but also a few laughs!
Tuesday 6:00 p.m.
Yoga with Lisa Baker.  Lisa will teach a class that will keep you strong and centered throughout the winter.
Wednesday 12:30 p.m.
LAST CLASS WILL BE DECEMBER 18
Lunchtime cycle with Helene Schmid from Véloved Multisport Coaching.  Helene will lead an hour cycle class that will make you feel a little less guilty about that 3 p.m. snack at the vending machine.
Wednesday 6:00 p.m.
Cycle with Rich O'Neil.  Rich will start with base building in Nov, Dec and January.  Starting in Feb., Rich will pick up efforts to get you ready for outside riding.
Thursday  6:00 p.m.
BEGINNER cycle with Helene Schmid from Véloved Multisport Coaching.  This is a beginning cycling class for those that want to learn how to use an indoor trainer, be more efficient on the bike, shift gears properly, clip and unclip with clipless pedals, grab their water bottles while riding, learn various workouts for indoor training, and most importantly learn to love your bike!
Saturday  9:00 a.m.
Cycle with Helene Schmid from Véloved Multisport Coaching.  Helene will give you a great weekend workout to get you ready for race season!
YOGA at 10:00 a.m. with Bridget Lichtinger FIRST SUNDAY of each month!
10:30 a.m. SUNDAY CYCLE with Sean Severance – Classes will be an hour and will work up to 2 hours later in the season.
December 8
December 22
January 12
January 26
February 9
February 23
Computrainer Classes
The CNY Tri Club will be offering two Computrainer classes taught by USAT certified coaches, Sam Sampere and Helene Schmid.
Classes will be once a week for six weeks (75-90 minutes) starting the week of January 6th and ending the week of February 17th  If you miss out on this round, we will be offering another six week session.
Cost is $60.00 for 1x a week for 6 weeks.
We must have full payment 7 days after registration.
No refunds.  No credit for classes missed.
Members can either pick Thursday at 7:15 p.m., OR Friday at 6:00 p.m.  These are the only times available for a coached session and only 4 spots are open for each class.
It is a first come, first serve on first choice on either day.
Registration will open on Friday, December 6th at 8 a.m., and will close after the first 8 people register.  Registration link: http://bit.ly/CompuClass
You will be confirmed which day is available after registration.  If you are assigned your 2nd choice and are unable to make it then your registration can be cancelled.
We will be offering non-coached Computrainer times at the WTF.  What does this mean?  We get you all set-up on the computrainer, set a course and away you go.  After you are finished (60-90 minutes), we will shut everything down.  This is NOT a coached session.  A coached session is where they go over your power, watts and give you assigned workouts.  This is just a set 'em up and go.  It is a great chance to race some friends!  The sessions are $10 per person (60-90 minutes).  We will have info up on this soon.
Member Profile
Name: Maryjo (MJ) Reinhart 
Tell us about yourself.  
I won't tell you how old I am but I race in the 45-49 age group… I am a RN and work in Hemodialysis and have worked in this specialty area for 26 years. I am the youngest of 5 kids, and grew up in B'ville in the country. I now live in Jamesville with my husband and our 2 Labs – 1 chocolate and 1 black lab. The black lab is a trained Guide Dog from Guiding Eyes. She was my sister's dog. My sister tragically passed away 3 years ago and they so kindly let me keep her dog. I have put her "back to work" and we do pet therapy, visiting nursing homes and children's inpatient units.  Besides my work, 4 legged children and training, my husband and I love to travel, hike, winter hike and explore National Parks.
How long have you been involved in Triathlon and what made you take it up?
About 11 years. I started doing tri's as I was restless just cycling. I didn't care for the "pack" racing mentality.  I belonged to the Onondaga Cycling Club and knew some members that participated in tri's, so I went to a Wed tri night and just "watched". Thought it looked pretty fun but knew nothing about swimming. So I started taking swimming lessons at a Y. Now I know that I did not take them from the "correct" tri coaches but at least it was a start. From there I just became more and more interested and hate to admit it, but more ~competitive.
Who is your Hero? 
Chrissie Wellington. I wish I could have that smile throughout a race. It is just priceless. I loved her book – A Life Without Limits. She seems so down to earth, not pretentious and an awesome athlete.
What is your athletic background?
I ran a bit of track and cross country in high school but was not too athletic as I had horses I had to tend to after school. My sister and I also participated in many horse shows so this consumed much of my time. Someday I think I would love to ride horses again. They are just so majestic and a lot of fun!
What are your Triathlon strengths and weaknesses?
Strength, I would have to say is biking ~~ I love hills!!! They can only make you stronger! Weakness of course is swimming. I make myself go to the Chargers Masters Swim at least 2 times a week. Wish I could go more but just can't fit it all in. I envy the people who swam early in life and are just amazing to watch in the pool.
What was your first triathlon and what do you remember most?
My first was the Caz Tri. I don't think I was a member yet and I knew no one in the "tri world". I remember being exhausted after the sprint (that is funny now) and thinking I just could never do anything more than that.
What is your favorite race and why? 
My favorite has to be the Henderson Harbor Tri. The $$ goes to the Children's Home in Watertown and it is very well organized and fun. I love the mugs they give out but I think I have collected enough now.
What was your worst race and why? 
Worst race was the very first Syracuse 70.3. It was super COLD in the water and if you don't like to swim this was the perfect storm for me! I felt like I was never going to get out of the water. Then it was a bit rainy on the bike and I crashed. All I can say is, careful of the "white paint" on the corners and braking. The tri world is a never ending learning experience.
What races are on your race calendar for 2014?
I need to race Syracuse 70.3 again and stay upright on the bike. I also will sign up for the Lake Placed ½ Marathon ~ very fun! Henderson Tri of course, Lyme Tri and Delta. I see Delta is doing a double tri – sprint and Olympic—hmmmm sounds intriguing! I also need to do a marathon again and try to qualify for Boston again. I ran Boston in 2008 and would love to experience it again.
What are this year's goals?
Become a more efficient runner off the bike…and of course, improve those swim times. At least I don't stop every few hundred yards in the water anymore (baby steps!)
In five years you hope to…:
Race Lake Placid again in 2015~hopefully…and spend some time with my husband as he will be retired by then.
Something most people don't know about you:
Deathly afraid of snakes! I constantly think I will see one slithering under me when I am swimming. That will be an instant panic attack!
CNY Tri on the Podium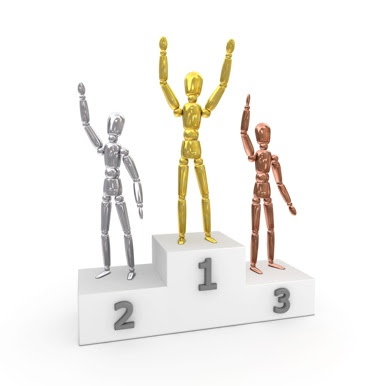 Chary Griffin
Du The Lakes Duathlon – age group 65-69, 1st with time of 2:08
Keuka Triathlon Intermediate distance – age group 65-69, 1st with time of 3:33
Massachusetts State Triathlon (Regional qualifier for Nationals) age group 65-69, 2nd with time of 3:21
Delta Lake Intermediate distance – age group 65-69, 1st with a time of 3:08
US National Championship, Milwaukee Intermediate distance – age group 65-69, 9th with a time of 3:15
Pruhealth World Triathlon Grand Finale, London – Intermediate distance, age group 65-69, 9th with a time of 3:08 
About the CNY Tri Club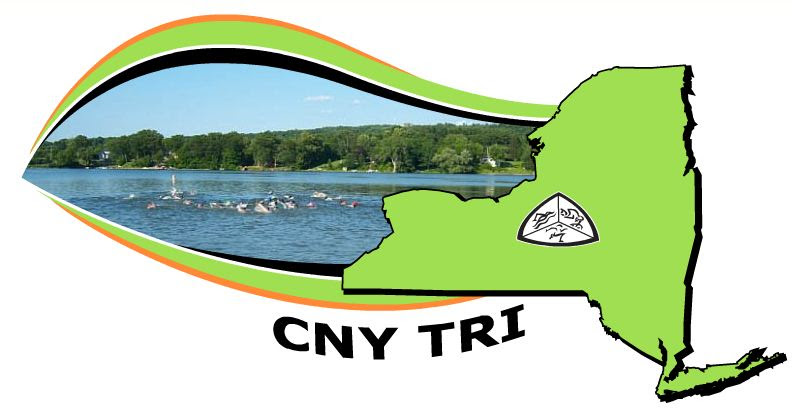 The CNY Triathlon Club is a volunteer organization operated and led by members of the club and supported by its members and sponsors.
CNY Triathlon Club was formed in January 2000 to bring together people in the Central New York area to strengthen and advance the sport of triathlon, promote the educational pursuit of the triathlon and general physical fitness, represent the sport of triathlon within the community, and to publish and disseminate information related to the sport of triathlon.
A Note from the Editor…
If any club member would like to contribute to our newsletter or help in editing and arranging it each month, contact me at newsletter <at> cnytriathlon.org
Debbie Sindone
Publisher & Editor
CNY Triathlon Club, Inc.
P.O. Box 434
Dewitt, New York 13214
 

Multisport Physical Therapy

 Liverpool, NY

10% off 
 

T2 Multisport

Manlius, NY 
 

Véloved Bicycle Repair Company

10% off repairs, bike fits and parts.