Daniel C. Wnorowski
Name:  Daniel C. Wnorowski, MD MBA
Tell us about yourself. 
I am 56 years old, married to Marybeth, with three adult children: Amelia, Nick and Hannah. I have been fortunate enough to be an orthopedic surgeon specializing in sports med, and knee and shoulder. I have been tested with some health challenges during the past three years, which have not been too bad as I have been lucky enough to be able to carry on with work, training and competing, and life in general, despite two distinct rare cancers requiring surgery and chemotherapy. The unwavering support of my terrific family, wonderful friends and colleagues and the goal-oriented mentality of Triathlon has kept me focused and positive, despite this "inconvenience".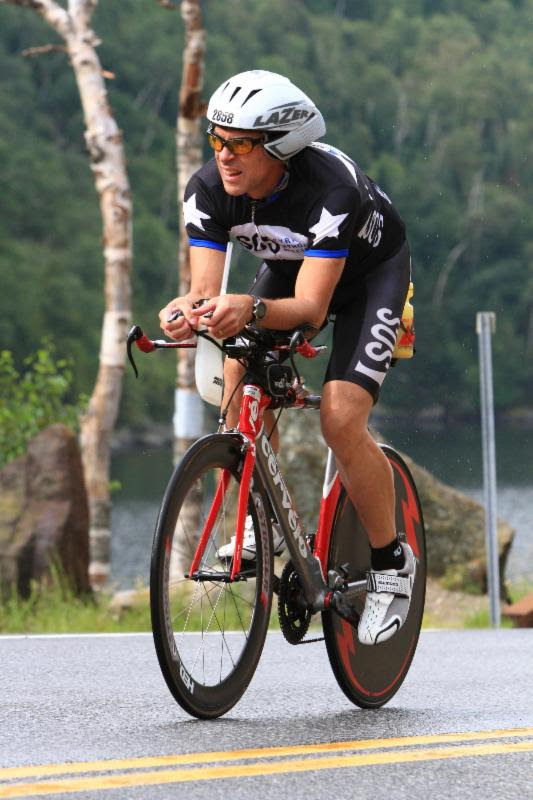 How long have you been involved in Triathlon and what made you take it up?
I began in 2009, at Green Lakes. I clearly remember watching an Ironman on TV many years ago and thinking that it would be impossible for me, especially the swim. How could I ever swim 2.4 miles?  No way. But I like challenges. I would guess I have now done about 30 events, including my first Ironman last summer. It was possible after all, and it was very gratifying.
Who is your Hero? 
My wife Beth is my hero. She has stood by me through all the peaks and valleys of 35 years together, raised three wonderful children while I mostly worked and played, and supported my adventurous spirit. I am so lucky.
What is your athletic background?
Mostly endurance sports and activities. I always loved biking, skiing and climbing. My dad planted my climbing roots, and this turned into a big passion for me. Starting in the Adirondacks, I have been fortunate enough to progress to some wonderful big climbs all over the world, meeting great people along the way. I have been witness to some tragedies and miracles on many climbs and consider myself to be a very lucky person to have had such unique experiences.
What are your Triathlon strengths and weaknesses?
I have worked really hard since my first Tri, the Green Lakes sprint in 2009, when I finished the swim in 25 minutes plus, good enough for 266th place out of 266 finishers for the swim. I remember all the bike racks being empty in the parking lot! I sucked it up and took lessons and had tremendous help from some very key people like Bill Houser and Amy Klein, and turned this debut eye-opener into a reasonable 81 minute effort for the swim at the 2013 Lake Placid Ironman. It felt great to have come so far. I love working on the swim. My bike has always been very solid, thanks mainly to my Dante's pals, road bike racing, and the Bumps Hillclimb Series. I need to rediscover my running past to be complete, having done some reasonable marathons 20 years ago.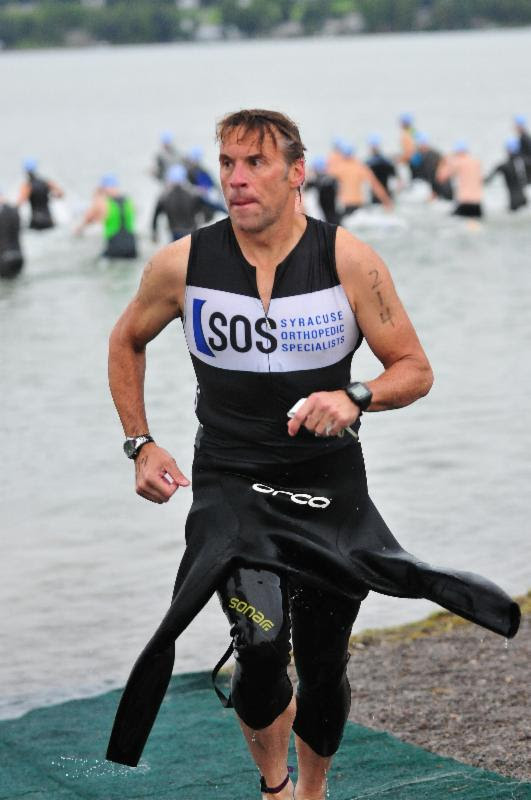 What is your favorite race and why? 
2013 LPIM. I cannot wait to repeat the effort in 2014 with the benefit of lessons learned from last year. My second favorite was Burlington, the day after a bike hillclimb race up Mt. Washington, what a great weekend that was!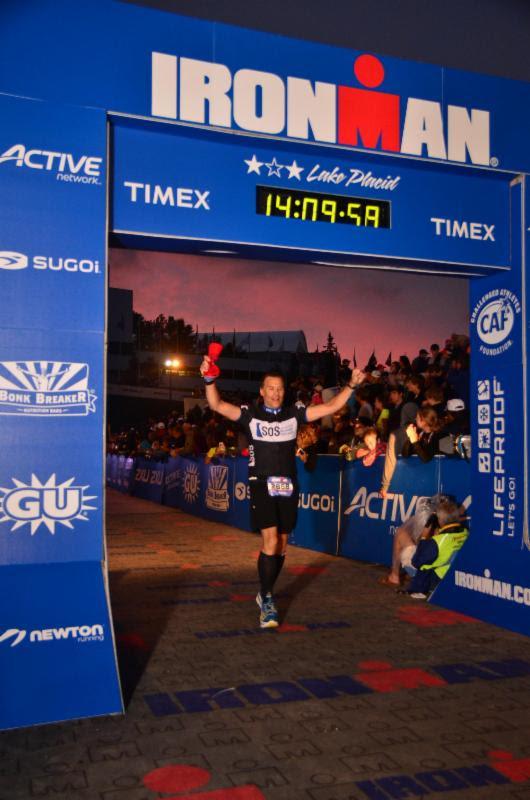 What was your worst race and why?   
Last year's Finger Lakes Tri, flatted in the first mile with no spare. (Never recall ever flatting in any prior Tri, so why bring a spare?) What a lesson. I walked back to my hotel. DNF, first and only, after 30-some races. The Finger Lakes Triathlon had no Bike Loft East type race support. Always carry a spare!
What races are on your race calendar for 2014?
As six months of my current chemotherapy regimen and it's side effects allow: maybe Lake Effect HM, Syr HM, The Goat, Fly By Night, Green Lakes, Coop Tri, Oswego Tri, Syr 70.3, LPIM, Skan Weekend, and FLT with a spare tire. I was lucky to be able to do seven races in 2011 while on a different chemo regimen. The first mile of the 2011 Syr. 70.3 run seemed an eternity, and Barker Hill like Mt. Washington. One step at a time…
What are this year's goals?  
Finish LPIM faster than last year, with Double Dante's third attempt only four weeks later. Yikes!
In five years you hope to … :
Be breathing.
Something most people don't know about you:  
I was a marginal dancer, so I took lessons for Amelia's wedding dad-daughter dance last summer. We did great for 2:42: Dylan's "Forever Young", but I really wish it lasted at least as long as that first Tri swim in 2009.
What Triathlon has taught me:  BALANCE in the sport, as in life, whether training or racing, is absolutely essential. Pace yourself, and be patient. Take care of yourself, especially in the 70.3 and IM distances: eat, drink, and ration your energy. Take what the day gives you, learn from your mistakes, work on your weaknesses, and always Tri harder.
---