Kelly Covert
Tell us about yourself. 
My name is Kelly Covert and I am a USAT certified triathlon and whole body health coach with my company Strong Body Whole Heart. I am married to the other Kelly Covert who is much faster than me, so if you see some amazing times it's probably him! I have two sons, Ryan who is 10, and Noah who is 7. Ryan loves swimming and science and Noah loves riding his bike, running and pretty much all sports, so between the two of them we have a pretty good relay going! One of my passions is nutrition, and I was recently certified as a nutrition coach, which I'm really excited about! I am originally from the south, but once I moved to Syracuse I knew I had officially come home – I love it here. I am obsessed with good lattes and dark chocolate, and admittedly love riding the trainer because I get to get caught up on all my television guilt-free!  
How long have you been involved in Triathlon and what made you take it up?
I have been doing tris since 2005, in fact, Cazenovia Tri was my very first race! I started triathlons because after the birth of my first son I felt that if I could give birth I could do anything! Once I did my first triathlon, I was hooked! I love the people, the races, and the training.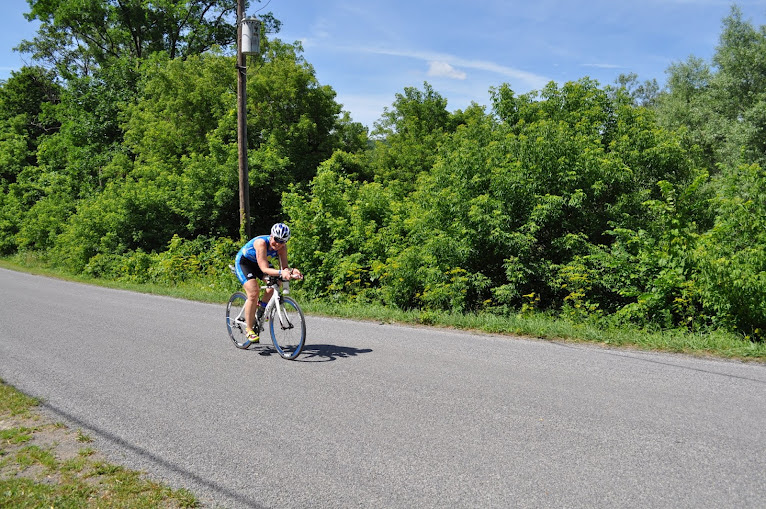 Who is your Hero? 
My hero is every single person who is able to do something they never thought they could, no matter how big or small. I know so many wonderfully inspiring people who decided that they CAN. Those people are my heroes.
What is your athletic background?
Well, if doing marching band for 8 years counts as a sport, I was a star athlete!! I didn't really do much beyond basic exercising until I raced my first 5K about a year after my son was born.
What are your Triathlon strengths and weaknesses?
My strengths as a triathlete are definitely my endurance and my attitude. I can go and go for days – it might not be that fast, but I can last! I also always try to keep the fun in triathlon which really helps me when racing or training gets hard. I always keep the reasons why I am doing triathlons in the first place at the front of my mind, and when I can remember the whys that helps me to remember how blessed I am to be able to be doing it at all! My weakness is definitely my run speed. Maybe one day I will be fast!
What was your first triathlon and what do you remember most?
Cazenovia Tri was my first race ever. After putting on my shoes in T1 before I took my wetsuit all the way off, then dropping my chain on the bike and having a potty training song stuck in my head the entire race, the part I remember the most was crossing that finish line and being so excited that I had actually done it!
What is your favorite race and why? 
My favorite race is Rev3Tri Cedar Point FullRev. It was my first full distance tri and it was the most spectacular day. I smiled so much that day and will never forget the feeling of being about a half-mile from the finish and realizing that I was really going to do it!
What was your worst race and why?  
Well, I always try to have goals at races that I know I can hit no matter what, so I can honestly say I have very few races I would call "bad." However, last year at the Rev3Tri Quassy HalfRev it was a freak 95 degree day in early June and the heat definitely got to me! It was my slowest and hardest half ever, but I am still proud to say I had fun and finished with a smile.
What races are on your race calendar for 2014?
I'm still not totally sure of my race schedule this year. I definitely plan on racing Rev3Tri Poconos Half this year and am looking at possibly doing Tinman, Musselman, or Rev3 Maine…I guess I should figure that out!!
What are this year's goals? 
To have fun, brighten at least one person's day while I'm racing, and to try to go just a little bit faster!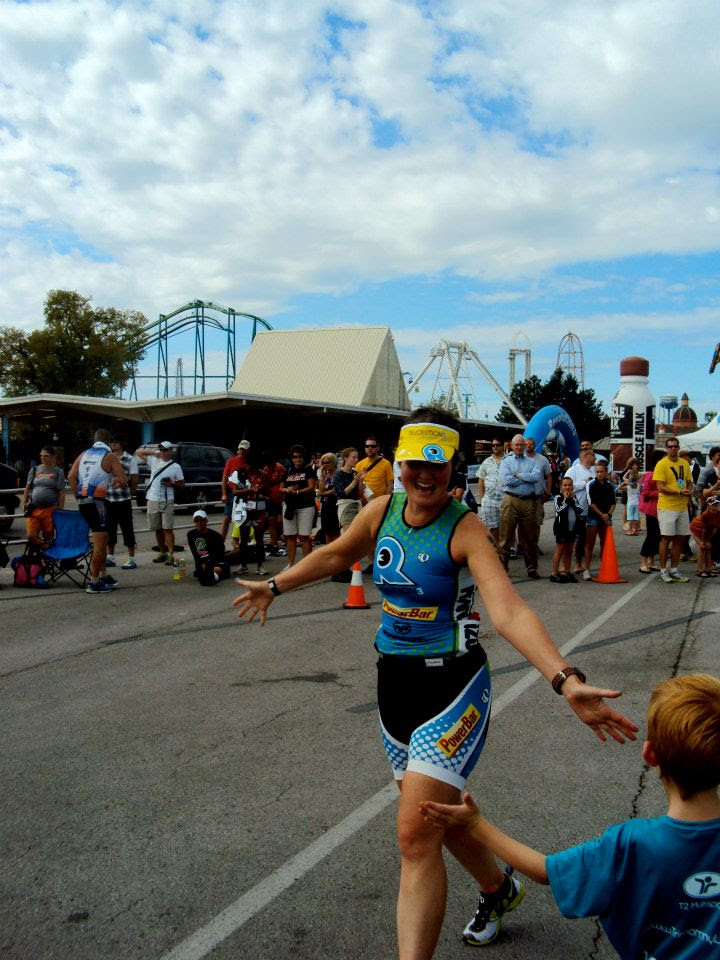 In five years you hope to … :
Still be living in gratitude each day for every breath I am given.
Something most people don't know about you: 
In addition to being a triathlon and health coach with my company, Strong Body Whole Heart (www.strongbodywholeheart.com), I am also a professional flutist. I play with Symphoria (formerly Syracuse Symphony) and a professional flute quartet called Dolce Flutes, and I teach flute at Syracuse University.
---