Steve Tibbits
Steve Tibbits 
Tell us about yourself. Born and raised in Utica. Moved to Guilderland, N.Y. in 1988 and returned to New Hartford in 2001. Currently 55 years old and happily married for 34 years to my wife Lorrie.
How long have you been involved in triathlon and what made you take it up? Became involved in triathlon in 2012. I joined ATC Endurance swim sessions in New Hartford, I was already a cyclist and thought tris would be fun.
Who is your hero? My father.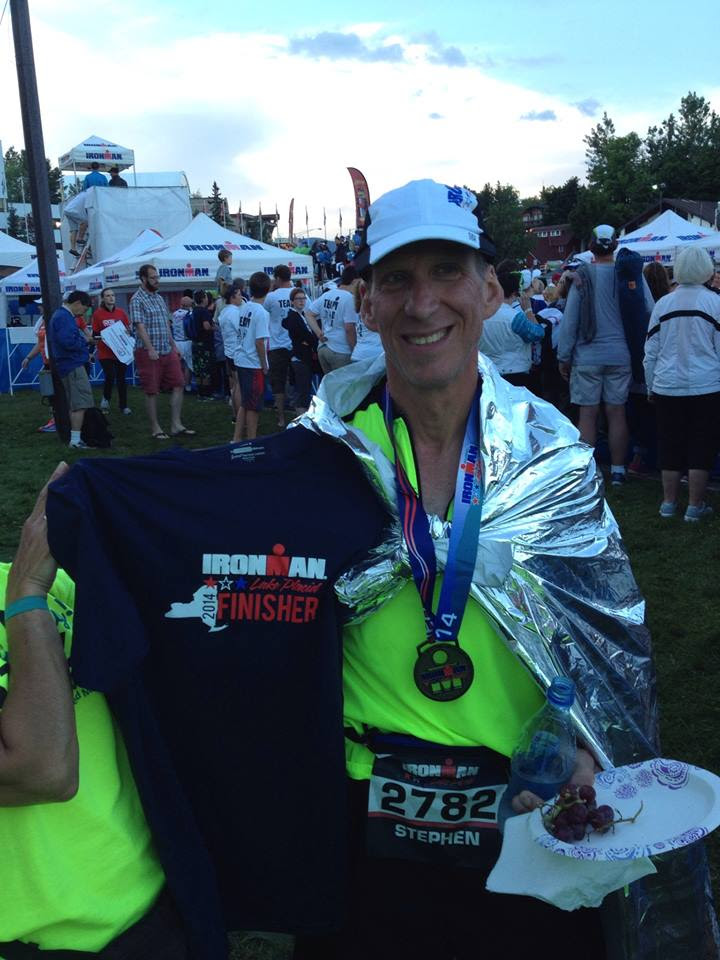 What is your athletic background? High school football and track. A few years bike racing and local running races.
What are your triathlon strengths and weaknesses?My strongest element is the bike. I can swim distances, but at a slow pace. So that is my weakness. I am working on that, though!!
What was your first triathlon and what do you remember most? Delta Lake Triathon in 2012 with ATC Endurance. I most remember freaking out in the water–it was my first experience with so many people swimming near me so I sat up until they were all away from me! I am over that now.
What is your favorite race and why? 2014 Lake Placid Ironman. I trained for seven months and loved it. A fantastic venue and amazing sense of accomplishment.
What was your worst race and why? I loved them all! But the first was my worst because I was a beginner and didn't know what to expect. Like taking 3 minutes in transition to put on my socks.
What races are on y
our race calendar for 2014? I focused on Ironman 2014 and did the Old Forge Tri in August.
What are your goals for 2015? I signed up for Ironman Lake Placid, and will do the ATC Endurance tris in Cooperstown and Old Forge, and hopefully Ironman Florida in November. I hope to take 45 minutes off my IMLP time. I was 18th in my age group and want to be in the top 10. I placed third in my age group at Old Forge and would like to take first this year.
In five years you hope to... Qualify for Ironman Kona.
Something most people don't know about you. I am an open book, but if I had to choose something..I wish I had finished college.
What triathlon has taught you: To believe in myself, and live every day.
---